JetSki Solutions uses only the highest grade materials for each application in our remanufacturing processes.

Our enhanced specifications and processes are designed to eliminate all known failure modes in each specific part or sub-assembly.
---
Yamaha twin bilge pump harness

Price: $55.00

Please contact us at info@jetskisolutions.com to place your order.
---
Top quality harness for your SJ or Blaster or Waveraider electric case. Installs in place of overheat sensor, which is most often already removed. Set up for typical rotary switch, but can be ordered for a SPST switch. The 2 way rotary switch type can be ordered as one or the other pump on, or ONE or BOTH pumps on. Please specify. 15 feet of OEM tubing and mating connectors included.
---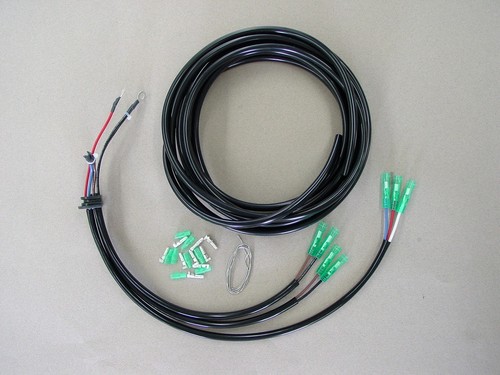 YAMAHA DUAL BILGE HARNESS